This App Is very Helpful for Engineering Students Some Tips , Tricks & Strategy for 2020 Jee Mains And Advance Entrance Exams . You can Install this App form Google Play Store By Clicking Here !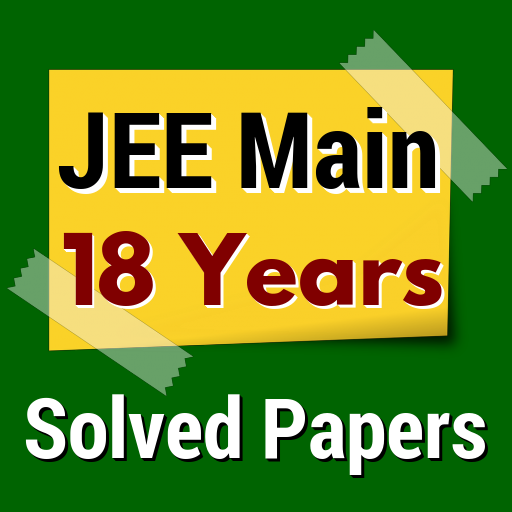 In This App Have Last 18th Year (From 2002 to 2019) Paper with some Tutorial for your good preparation. we Have Describe all app information briefly, Whats Are contain in this app.
2002 JEE Question Paper
2003 JEE QuestionPaper
2004 JEE Chemistry Question with solution
2004 Math Question with solution
2004 Physics Question with solution
2005 Question with solution
2006 Question paper with solution
2007 Question paper with solution
2008 Question with solution
2009 Question with solution
2010 Question with solution
2011 Question with solution
2011 Question with solution
2012 Question with solution
2013 Question with solution
2014 Question with solution
Here is the All List of Paper which is mentioning above are have in this app from 2002 to 2014, And About 2015 and beyond 2015 so, Here is the 2015 Year of JEE Paper with set wise.
2015 Question Paper Code A
2015 Question Paper Code B
2015 Question paper Code C
2015 Question Paper Code D
2015 Question Paper Code E
2015 Question Paper Code F
2015 Question Paper Code G
2015 Question Paper Code H
2015 Online Question Paper 10th April 2015
2015 Question Paper 11th April
And Here is All Other Papers From 2016 to 2019. Set Wise, definitely Help you in Upcoming Entrance JEE Entrance Exams all collection of JEE Paper are.
2016 Question Paper E1
2016 Question Paper F2
2016 Question Paper G1
2017 Question Paper
2018 Question Paper 1_ENGLISH
2018 Question Paper 2_ENGLISH
2018 Question Paper 15_04_2018_Morning
2019 JEE January Month and April Month Both Are added Set wise
And Its Also Contain 2019 JEE Entrance Paper of Both Paper which is January Month and April Month Are added Set wise. Install From Google Play Store.