Hello dear candidates ! I have some resources and question papers for your preparation. May be it is helpful for you. Most of the candidates are applying for the UPSC examination, but due to lack of resources, they could not clear. UNION PUBLIC SERVICE COMMISSION conducting exams for all over India, its a nationwide exam that's why More number of candidates can apply for Civil Services and Various Post (Indian Administrative Service, Indian Foreign Service, and Indian Police Service). the qualification rate is very less for this exams According to the OFFICIAL WEBSITE (https://upsc.gov.in/) it is Qualification rate: approximately 0.1% About ~20% of candidate are reaching to final stage for Personality Test/Interview Round. and 20% of 40% are Qualifying for Service.
Eligibity Criteria for This Exams : Bachelor Degree in any Stream For IAS, and for IFS (Bachelor Degree in one of following subject Chemistry, Botany, Animal Husbandry & Veterinary Science, Geology, Mathematics, Physics, Zoology and Statistics), for IPS Exam – Bachelor Degree with Physical criteria. For More information About Eligibity Criteria for This Exams is go through Official Website.
There will be examinations in Hindi and English language. and about age so its from 21st year till 32 year* age Relaxation will be as government rule. for Examination syllabus and Registration you can go the link I have Mention Below.
Application For All Subject Question Paper and Answer Key – You Can Install Android App Form Google Play Store.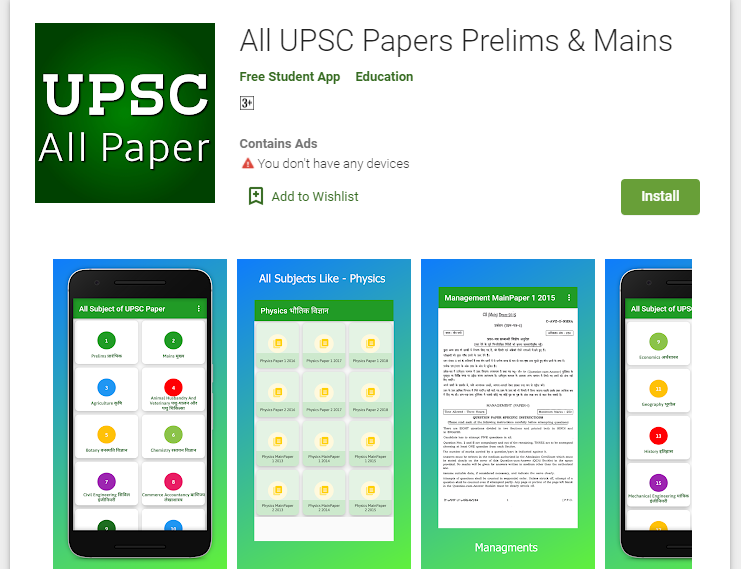 About This Application There are all Subject of question paper are added in pdf form. you can download easily and use offline. Here I have mentioning all subject. there are more than 1000+ user already install this application. I have sharing application Link. Download Mobile Apps for Latest UPSC Question Paper and answer key Updates.
Subjects – Prelims, Mains, Agriculture, Animal Husbandry And Veterinary, Botany, Chemistry, Civil Engineering, Commerce Accountancy, Economics, Electrical Engineering, Geography, Geology, History, Law, Mechanical Engineering, Managements, Mathematics, Medical Science, Philosophy, Physics, Political Science International-Relations, Psychology, Public Administrator, Sociology, Statistic, Zoology.
Here is the some useful link you can go through.